The Legend of Barney Thomson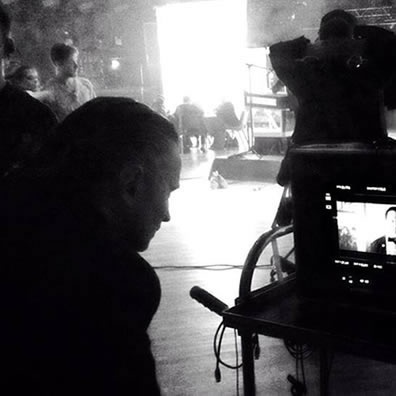 Last month the actor - who earned a cult following through such hit movies as Trainspotting, The Full Monty and The World Is Not Enough - was shooting scenes for The Legend of Barney Thomson, in which he'll play a barber-turned-accidental serial killer.

The Legend of Barney Thomson, which he was spotted shooting in Glasgow's Merchant City, has Robert as the title character - and he made his directorial debut on the project.
Also featured in the film is big screen tough guy Ray Winstone, who plays Police Inspector Holdall in the dark comedy.
The film, based on The Long Midnight of Barney Thomson by author Douglas Lindsay, also stars Oscar-winning actress Emma Thompson, who will play Carlyle's antagonistic mother.
I was lucky enough to see him filming some scenes at a pub and in a street at the Barras. I can't wait to see the final outcome.
Barney Thomson, awkward, diffident, Glasgow barber, lives a life of desperate mediocrity and his uninteresting life is about to go from 0 to 60 in five seconds, as he enters the grotesque and comically absurd world of the serial killer.Complicating matters further, Barney's mother, Cemolina (Thompson) cheerfully emasculates him at every turn, causing a bloody and comedic chain of events. While Barney clumsily tries to cover his tracks, Glasgow police inspector Holdall (Winstone) fights his own battles within his inept homicide department as he tries to solve the crime of the century.
The rest of the cast includes Sir Tom Courtenay, James Cosmo , Ashley Jensen, Martin Compston, and Brian Pettifer.
Icon (Mel Gibson's company) has the UK distribution rights, so although The Legend of Barney Thomson doesn't yet have a release date, I think it's safe to assume one will be forthcoming.